Dual Pane Window Replacements
What Is "Dual Pane?"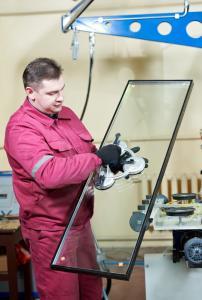 A dual-paned window is a unit that consists of two matched panes of tempered glass, separated with a spacer. The resulting space may be a vacuum or it may be filled with air. This space creates an insulator from extreme temperatures and outside noise.
One Day Glass custom manufactures dual-paned or double pane window glass replacement for damaged or broken windows in your home.
Comfort and Savings
Your cooling and heating costs are directly affected by the quality and condition of your windows. Double-paned windows insulate your home from outside temperatures, which can help you reduce your winter heating bill by up to 24% and your summer cooling bill by up to 18%.
Double-paned windows also significantly reduce the amount of outside noise you hear—a desirable thing, especially in noisy urban areas.
Speed of Service
One Day Glass builds every single window in-house. Then we pack it and ship as quickly as next day. That's good news for:
Homeowners
Contractors
Realtors
Whether you need one small window or many large ones, we're the fastest way to get sealed window units and double pane window glass replacement.
Place Your Order
Call us at (800) 452-6117 or order online.
Free & Guaranteed Safe Shipping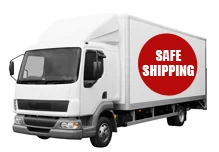 All packages are sent insured. Our standard shipping method is FedEx Ground which delivers most domestic shipments within 7 business days but in most cases we can ship as fast as FedEx Next Day Air.