Peninsula Glass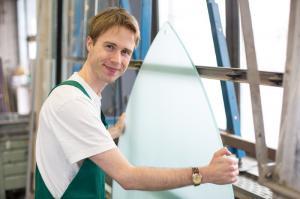 Peninsula Glass got its name from its beginnings. We opened up in the Peninsula neighborhood in North Portland (Oregon). The neighborhood is known for its cute, modest, yet well maintained homes, and fun little shops.
In 1998 Tom Kemp, a Portland native, purchased the company. Under his leadership Peninsula Glass has maintained and continues to build on a solid reputation as a nationwide provider of different types of glass.
One Day Glass is a division of Peninsula Glass.
Based in Vancouver, WA, Peninsula Glass provides multiple types of custom glass products to both wholesale and retail sources. We proudly offer automated shipping throughout the United States and Canada. We do ship to many other nations, and often times we need a phone call to finalize these orders.
Peninsula Glass is a major glass supplier for glass shops. If you are a glass retailer and are looking for custom glass products, are in need of glass tempering, and/or custom glass products then give us a call.
Why Choose Us
Peninsula Glass is a fully integrated manufacturer.
Starting with the best craftsmen in the industry, we also have a unique glass tempering furnace, insulated unit production, and an extensive array of glass processing equipment.
Our Experience
Our engineering team has years of experience in providing practical and innovative solutions for your glass and window requirements. Our greatest achievement is the personal touch we use in helping all of our customers.
Free & Guaranteed Safe Shipping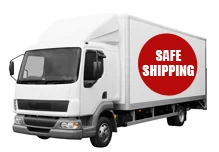 All packages are sent insured. Our standard shipping method is FedEx Ground which delivers most domestic shipments within 7 business days but in most cases we can ship as fast as FedEx Next Day Air.