Technology Allows Precisely Cut Glass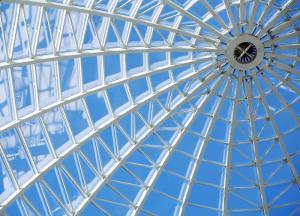 One Day Glass specializes in custom cut glass. We can handle a wide range of projects like wood stove glass, fireplace glass, custom replacement glass, replacement residential windows, industrial windows, custom shelving and custom glass table tops.
If you have the measurements, we can provide the custom cut glass to replace your fireplace door or complete a great custom shelving unit. If you need custom cut glass, you've come to the right place. Whether you're in the market for a single piece of custom cut glass or several hundred custom cut glass pieces, we can fulfill that need.
Through the use of a pressurized water stream we have the ability to cut our glass with higher accuracy than the industry standard.
We custom cut glass in a variety of shapes, so that you can have the perfect piece for your specific need. We also provide custom edgework, if you want to give your custom cut glass that extra finish.
Our highly skilled workers use several means to cut our glass. The first method is our state-of-the-art automated cutting system, which scores the glass with extreme precision. A more known technique is by hand, this method is typically used for custom shaped glass where the client has given us a template that requires a bit more finess.
Our favorite way of custom glass cutting is by our high powered water jet.
Custom Glass Cutting
By using the water jet we can cut glass within 1/16 of an inch. Not only is this method precise in how it cuts, but also allows shapes to be cut that would otherwise not be possible. With the technology of today we can load a pattern onto the computer and create a program for the water jet to cut. After we simply load the program, the water jet cuts the glass faster than our workers could, and does a very accurate job.
If you have an idea for a project involving cut tempered glass and would like it done in any shape, we would like to hear from you. Our team here believes no job is too small for them and believes in the ability to complete your job in a time and cost effective manner.
Glass Cutting FAQS
How much does custom-cut glass cost?
Can you get the glass cut to size?
Where do you buy mirror glass cut to size?
Free & Guaranteed Safe Shipping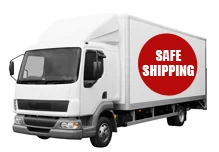 All packages are sent insured. Our standard shipping method is FedEx Ground which delivers most domestic shipments within 7 business days but in most cases we can ship as fast as FedEx Next Day Air.