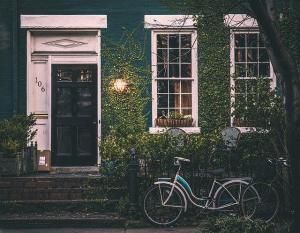 Doors can be made of different materials aside from wood. Some homeowners choose glass doors because they look more modern and stylish. Not only that, but they also allow you to see the view outdoors. Although glass doors provide several benefits, there are also problems that you might face when you choose them. For instance, glass doors could be broken due to accidents, storms, and other harsh weather conditions. If you still want to use glass for your door, it is essential to choose the best type, especially when having a storm door installation.
Storm Door Installation Buying Guide
Installing a storm door with retractable screen can improve your home's aesthetics, but remember that the primary function of a storm door is to protect your home. Therefore, you must choose the best glass type that can withstand harsh weather conditions. To help you, here are some tips when having a storm door installation:
Choose a door with an excellent sweep.No matter what door you choose, you should consider having a good sweep located on the bottom of it. The sweep refers to the external force of flexible plastic or rubber. It is essential because it protects the bottom of your door and the floor. Not only that, but the sweep also prevents snow or rain from getting inside the home or inside the door frame.
Consider storm doors made from aluminum with a foam core.Although almost all storm doors are made from aluminum foam, it is still essential to ensure that what will be used for the storm door glass replacement has one. The foam core is vital because it can withstand many weather elements, which keep your door in good shape for the years to come.
Pick tempered glass.There are different glass types that you can use for storm door installation, but tempered glass could be your best pick. Compared to other glasses, tempered glass is designed for safety. Not only that, but it is also tougher and heat resistant.
Hurricane windows are designed to withstand strong winds and debris impacts during a hurricane or other severe weather event. The cost of hurricane windows can vary depending on several factors, including the size and type of window, the level of protection it provides, and the installation method. On average, hurricane windows can cost anywhere from $500 to $1,500 per window, including installation. Some higher-end models may cost upwards of $2,500 per window. Other factors that can affect the cost of hurricane windows include the location of the home, the complexity of the installation, and the reputation and experience of the installer. While hurricane windows can be a significant investment, they can provide peace of mind and protect your home and family during severe weather events.
Related post: Hurricane Windows Cost
Choosing the best door type for your home is quite challenging because you need to consider several things. For instance, you need to look for a stylish door that also protects your home's structure. You also need to choose something that has a positive impact when it comes to your house's energy efficiency. If having a glass door is your top choice, make sure to use world-class and high-quality glass that can withstand storms. Don't forget to hire professional door contractors to do the storm door installation perfectly.
If you need glass for your storm door glass replacement, we're here to help you. We provide a wide range of glass types and custom glass suitable for any kind of glass project. Whether you need something for your doors or windows, you can count on us. Check this link for the complete list of products we offer.