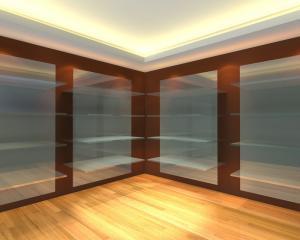 Do your walls need a little update? Do you think they are too bare and need some sprightly touch-ups? If you have been thinking about modifying your wall for a long time, the easiest way to do it is to install tempered glass shelves.
What is so special about tempered glass shelves? Read more.
Instant Renovation With Glass Shelves
Glass shelves bring life to your space, and you can put various kinds of stuff on it. You can place books, flower pots, figurines, and other interesting decors on your shelves—whatever you like. When you do this, your space (either in your living room or in the kitchen) will instantly have a new look. Another benefit? Having extra storage!
Click here to learn more about decorating ideas using glass shelves.
Easy TLC
One benefit of installing tempered glass shelves is the fact that it is not high maintenance. You need to take care of your glass shelves properly, but it wouldn't require much time and effort from you. This is because tempered glass is very easy to clean. Check this link to learn more about maintaining your glass shelves.
DIY Installation
If you love do-it-yourself projects, this will definitely add fun to your day. After ordering your glass shelves online, you can easily install it yourself. If you worry about the other materials needed in your installation, this page will give you a comprehensive guide. This link will show you the systematic process of installing glass shelves on your wall too.
Are you already thrilled to install tempered glass shelves on your walls? Pruchase here to get your order started.