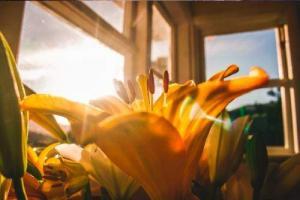 Windows come in various styles, shapes, and sizes. Every window style has its pros and cons. The best window style is something that offers not only pleasing aesthetics but, most importantly, comfort. If you can't decide what to choose for your house, whether it is for house construction or home renovation, you may select awning style windows. Learn the benefits of this window style and how you can take advantage of it.
Awning Windows Explained
Awning windows refer to the window style hinged on the top and open outward from the bottom. It has a hand crank that horizontally opens and closes the windows on a metal track. This feature allows for proper ventilation and rain protection. Usually, they are placed on high walls to provide homeowners privacy. They can also be combined with large stationary windows which can offer better views. Some of the best areas to install awning windows include bathrooms, countertops, and sinks.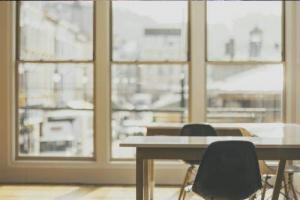 5 Interesting Benefits of Awning Style Windows
Among the wide range of window styles, why should you choose replacement awning windows? Take a look at this window style's benefits:
Privacy

Choosing the right window style can offer you more privacy. Awning windows can give you this benefit since they can be placed on high walls. They provide superior privacy options without compromising ventilation and maximizing your wall space. Aside from that, you can lock awning windows in an open position. Meaning, you can let in air and natural light without worrying about your home security.

Protection

The more privacy you gain from awning windows, the more secure your home is. But it is not only the type of protection you can gain from this window style. Since awning windows have weathertight construction, you can leave them open even when it is raining outside. They also protect your home against moisture, making this window style ideal for wet and damp climates.

Style

Besides functionality, you should also consider style when choosing windows. Awning windows could suit your desired style for your home because they offer a contemporary look. Awning style windows also come in various sizes to suit any home design.

Ventilation

With awning windows, you can increase the number of panels without reducing the sash size. Doing so offers better ventilation compared to other window styles. Placing them on high walls help you maximize the air and natural light that enters your home.

Versatility

Awning windows are versatile, making them a popular choice for contractors and homeowners. You can install them in place of other window frames or combine them in different window styles. With awning windows, you can also be eco-friendly by choosing energy-efficient glass.
Awning style windows are the best option if you are considering both aesthetics and functionality. The windows' style versatility can help you achieve the design you want for your house. It also provides privacy and energy-efficiency. With awning windows, you can make a beautiful home without compromising ventilation.
Are you ready for replacement awning windows? One Day Glass can help you by providing high-quality window glasses that you can use to make awning windows. Our glasses come in different materials, giving you several options for window customization. Check our products here to see a wide range of glass types.