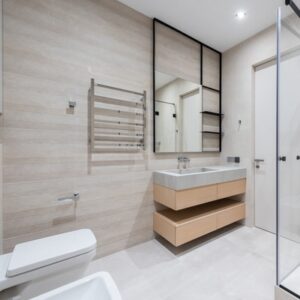 Bathtubs are timeless. They just vary in design, in accessories, but the overall value of bathtubs is nearly irreplaceable. They offer a relaxing experience where homeowners wash off their stress for the day and improve their mental health, which is something that you just can't find in the showers.
If you have a bathtub, or if you're planning to have a bathtub installed, there are fittings you can have to turn your bathroom into an even more spa-like haven.
Keep reading to know why frameless bathtub doors are the perfect addition to your bathroom and what goes perfectly with your bathtub.
Why Go with Frameless Glass Doors?
Frameless shower doors are usually made from durable thick tempered glass that's not supported by any metal panels, unlike the framed ones. Here are more reasons why you should go with a frameless glass door for your bathtub:
Wider and brighter space
Enclosures like frameless bathtub shower doors offer a minimalist look to your bathroom. With its natural reflective capabilities, the glass uses both natural and artificial light to illuminate your bathroom and gives an illusion that your space is broader. Plus, with light bouncing off the panels, you can get better visibility inside the bathroom.
Easier maintenance
Soap residue and other dirt, like mold, are easier to clean on glass doors. Just wipe with either a sponge or a squeegee, and your panels will look good as new. Glass panels also keep the water enclosed within the bathing area so you won't worry too much about a slippery floor and prevent accidents.
More functional doors
Glass doors can be configured to open inward and outward, which is perfect if you have obstructions outside the bathing area. Now, modern glass panels now have sliding doors, which are more space-efficient and user-friendly, and you won't have to deal with any obstructions at all.
Endless design possibilities
Over time, the steel support of framed glass doors will catch dirt and residue that are harder to clean, taking off the beauty from the glass panels. With frameless glass doors, its overall design is maintained for a long time. Plus, they offer more options in terms of size and glass finish.
Buying Guide for Frameless Bathtub Shower Doors
If you're considering going frameless for your shower or bathtub area, here are the basics to help you out:
Consider the overall bathroom layout
While remodeling the bathroom, you can either replace an existing enclosure-whether it's a shower curtain or a framed glass panel-or you can choose to redesign the whole bathing area. You must have a laid-out plan for the overall design of your bathroom so you'll know how wide or how many panels are needed.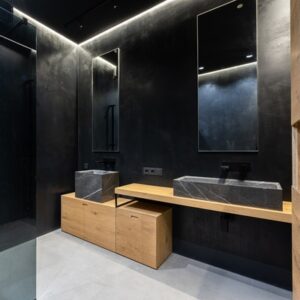 Choosing the glass finish
This depends on either your preferred finish; or the level of privacy you want in your shower area or bathtub. There are three options to choose from; you got clear, frosted, and patterned.
For that illuminating effect and that minimalist finish, the clear ones are the way to go. Frosted glass doors are for those who prefer more privacy in the bathroom. They have an opaque finish, which doesn't need to be cleaned from time to time considering that the residue would just blend in with its finish. However, it's a bit difficult to clean when it catches dirt. Patterned glass doors are for those who prefer to go for an added aesthetic to their bathroom. They are rather translucent compared to frosted glass.
The type of shower door
The options range from hinged doors, which are either single or paneled glass doors, or sliding doors. All offer that same minimalist aesthetic, space illusion and easy maintenance.
Frameless Sliding Bathtub Doors are for you
If you're looking to add glass panels to your bathtub area, frameless sliding bathtub doors are the right choice for you. Here's why:
Space-efficiency
These are perfect for smaller bathrooms considering that these doors don't open outwards and inwards, providing more room to move in.
Easy to use
Bathtubs are more constricted than shower areas in terms of space, so having hinged doors would be a bit difficult to get out of. Sliding glass doors are also helpful for kids and the elderly in the family because they wouldn't use too much force just to open.
Versatility
Using hinged doors on your bathtub would completely remove the functionality of the door. In the shower area, you can open the door outwards or inwards. In bathtubs, however, you're just limited to opening outwards. Sliding doors are perfect for bathtubs, and even in the shower area because they're more adaptable to different configurations in the bathroom.
Frameless Bathtub Doors by One Day Glass
On top of the many benefits that glass panels have in the bathing area, frameless sliding bathtub doors add more space and functionality to the bathroom.
Having frameless bathtub doors is a bit pricey. But the prices can go higher depending on your provider. So choose the right partner. Choose One Day Glass!
One Day Glass is a division of the Peninsula Glass company that offers professional and creative glass solutions at a very reasonable price.
Get frameless bathtub doors that fit your space and design requirements in as long as one day, just as the name suggests.
Contact One Day glass today!