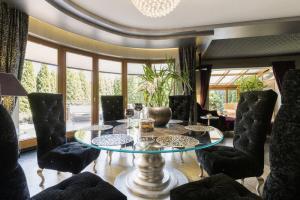 Tempered glass is fairly new to many homes, but it has been used for buildings for a long time now. Tempered glass is a great substitute for regular glass because of its durability and safety features. Here are 4 ways you can enjoy the benefits of tempered glass in and out of your home.
Tempered Glass Uses You Need to Experience Yourself
Tempered glass for furniture.
The worst thing that can happen to glass décor is break. Tempered glass is a great substitute for furniture that uses glass like cabinets, coffee tables, dining tables, and even chair backs. You can also use tempered glass when replacing the glass in antique cabinets and fixtures.
Tempered glass on sliding doors.
Walking through glass is the worst thing that can happen to someone in a house with glass doors. Prevent that from happening by using tempered glass sliding doors. The best part is that it is also durable for those who are heavy-handed when opening and closing doors.
Tempered glass on windows.
Not only will this keep your home safer, it also prevents heat from coming in during extremely warm weather. Tempered glass does not refract light as easily as regular glass. It's additional coating also helps prevent heat from seeping through conduction.
While this is quite new, it's a good alternative to glass mirrors which can easily break when it falls or gets hit by another object. A high quality tempered glass mirror will not distort your reflection and will definitely last longer as well.