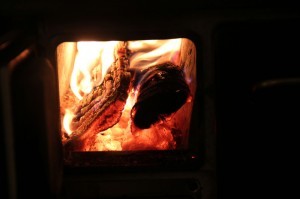 Summer is coming to an end and it is time to start preparing for the cold season. It is time to tune up and prepare your wood stove with a full inspection, new gaskets and perhaps replacement wood stove glass.
Tip: Burn only dry, seasoned wood. This produces more heat and prevents creosote buildup, which can damage your flue.
Regular wood stove maintenance will ensure that your wood stove works efficiently, providing you with warmth and beautiful ambient fires year after year. Here are some tips for proper wood stove maintenance:
Wood Stove Maintenance
Remove any combustible items from around your wood stove. Keep these at least 3 feet from around the stove
Inspect the damper to make sure it opens and closes smoothly.
Inspect the chimney / flue for bird nests, birds, rodents or other obstructions. Check for creosote buildup and signs of deterioration. Make sure ash and creosote are removed prior to first use of the season.
Inspect the door gaskets to make sure they form a tight seal. Take a slip of paper and insert it between the door and stove. You should not be able to remove the paper if the seal is good. Check all around the door and replace the seal if it is at all loose. A tight seal  helps create a good draft and prevent smoke leakage.
Inspect and clean glass. Pitted, cracked or chipped wood stove glass should be replaced.  Replacement wood stove glass can be purchased here. Clean using mild oven cleaner, cooktop cleaner, hand dishwashing detergent and water or a baking soda paste. Be gentle and be sure to use only a non-abrasive cloth or a paper towel. Never use abrasive powders or pads, as you'll risk scratching the glass.
Related post: How To Clean Glass Stove Top
Throughout the cold season, you will want to inspect and clean your wood stove to keep it in top working order. Regular maintenance and a little TLC will keep your wood stove operating perfectly and efficiently.