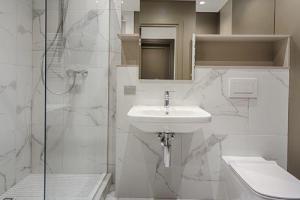 As a homeowner, you only want what is best for your home. That's why you think of ways on how you can improve its aesthetics. Aside from enhancing the exterior, you also need to revamp the interior, from the bedroom to the kitchen.
If you are planning a home makeover, don't forget about your bathroom. Adding a glass shower door can spice it up. However, you might be overwhelmed about which type of shower door is perfect for your house. You will need to select between framed or frameless glass shower doors.
Types of Glass Shower Doors
Your bathroom serves as a place where you can unwind from the stress you experience daily. A hot shower or warm bath is a relaxing way to alleviate your anxiety. If you are considering a glass shower door, you will have to choose whether it will be framed or frameless.
There's a wide range of shower doors you can choose from. If you want something simple, you may consider a clear glass shower door or low-iron shower glass. For more privacy when taking a bath, frosted glass shower doors are highly recommended. Suppose you are following a color palette for the interiors; tinted glass shower doors would be the best option for you.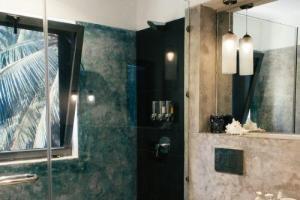 Framed vs. Frameless Glass Shower Doors
If you are not familiar with shower doors, it would be quite challenging to select which one is the best among the available options. Besides choosing which type of glass shower door, you also need to pick between framed or frameless glass shower doors. If you think selecting any of the two doesn't make a difference, it is not. The glass' thickness in frameless sliding shower doors varies from those that are framed. It also affects the choices for the glass style and texture.
To help you decide better, a framed shower is a classic choice for homeowners. It gives you the freedom to pick the hardware's finish, especially if you want matching glass and finishes. Framed shower doors ensure that the glass is in place. Two popular options for framed doors include sliding and pivoting doors. Since the frames support the glass, the glass weighs less than those with frameless doors.
On the other hand, frameless shower glass doors are the best option if you consider a more modern style. More and more people are considering frameless sliding shower doors because of the aesthetic and functionality they provide. They offer an open and airy ambiance and eliminate nooks and crannies that make shower doors challenging to clean. The price of frameless doors varies from place to place.
Which is better, framed or frameless glass shower doors? The answer is it depends on your needs. The best shower door is something that gives you the privacy you need and improves the bathroom's aesthetic. If you want a classic option, a framed shower door allows you to choose different styles and textures. But if you are opting for a modern look, consider frameless glass shower doors. If you are looking for high-quality frameless shower doors, check our wide range of glass door options at One Day Glass.