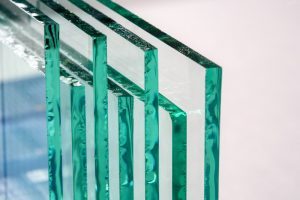 Tempered glass shelves look great on their own but can also be used to create art and other wall decors. Here are 10 wall decorating ideas you can make (with some help) using tempered glass shelves.
Floating glass shelves
This is a modern take on the floating wooden shelves. Use a drill and a wall saw to cut a groove into the wall to fit your glass shelf in. Caulking will secure the shelf into the wall.
Bathroom shelves
You can also install tempered glass shelves in the bathroom using brackets.
Tiered receiver shelves
Use tempered glass panels to create shelves with two to three levels facing perpendicular to the wall. These are great as catch-alls for keys and other items in entryways.
Corner glass shelf
Leftover tempered glass panels can be turned into corner glass shelves to hold plants and knickknacks.
Glass painting panels
Take three vertical tempered glass panels and paint a landscape or seascape on them. Use brackets to attach the painting to the wall.
Window glass plant shelves
Attach several tempered glass panels to a window with brackets and use them to display your plant collection. This also serves as a greenhouse for your plants.
Tempered glass mosaic art
Use a leftover tempered glass panel as the base for mosaic art. You can use bits of tiles, broken glass, beads, or gems to create the art.
Photo panels
Use three same-sized tempered glass panels to showcase a favorite photo. A glass photo printing company can print your photos directly onto tempered glass.
3D tempered glass shelves
Three-dimensional glass shelves are ultra-modern and classy. Tempered glass and aluminum can be used to create these.
Scratch glass art
Use a leftover tempered glass panel to create scratched art with some paint and a toothpick.
Here are some ideas for a kitchen window shelf:
Herb garden: Create a mini herb garden on your window shelf. You can use small pots or jars to plant your favorite herbs such as basil, parsley, thyme, rosemary, etc.
Related Article: Glass Shelves – Bring Life To Your Kitchen Window
Succulent display: Succulents are low-maintenance plants that thrive in sunlight. Create a beautiful display of succulents on your window shelf. You can use a variety of sizes and colors to make a unique arrangement.
Glass jar storage: Use glass jars of different sizes to store your pantry items such as beans, rice, pasta, or cereal. This will not only keep your pantry organized but also make it easy to find what you need.